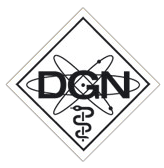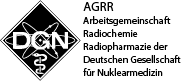 Stellenangebot Detailansicht

zurück zur Übersicht
Veröffentlicht am:
12.01.2021
Position:
PhD position in Radiopharmaceutical Sciences
Arbeitsort:
Department of Nuclear Medicine and Molecular Imaging (CHUV) and Department of Oncology (UNIL/LICR)
Translational Radiopharmaceutical Sciences Lab,
Lausanne ( Switzerland )

Beschreibung:
Applications are invited from enthusiastic and talented young researchers with an active interest in tracer development and translational radiopharmaceutical research for a PhD position in Radiopharmaceutical Sciences.
Scope of the Project In our newly established group (Sept. 2019), the major focus lies on the design, synthesis, preclinical evaluation and -ideally- rapid clinical translation of targeted probes for in vivo imaging and theranostic applications in the wider context of immuno-oncology. This encompasses the identification of novel targets for selective imaging of specific immune cell populations in the tumor microenvironment and subsequent tracer development and optimization. The tracer development process includes the design and chemical synthesis of labeling precursors, their radiolabeling and subsequent in-depth characterization in vitro and in vivo, including small animal SPECT/PET imaging, and ultimately their translation into first human application.
Qualifizierung:
We seek Essential experience and skills:
You have a Master's degree in organic chemistry, (radio)pharmaceutical chemistry or similar
You have already acquired solid practical competences in organic chemistry or medicinal chemistry, including solid phase peptide synthesis, as well as in all aspects of the purification and quality control of synthetic products
You are at ease operating analytical and preparative HPLC systems
You have excellent command of English, both spoken and written
You have a positive, interactive and agile mindset and enjoy continuously expanding your experimental and theoretical competences
Desirable experience and skills:
These criteria are considered advantages, but not requirements.
Previous experience in handling radioactivity and performing radiolabeling procedures
Practical experience with cell culture and in vitro assays
Practical experience in molecular biology Theoretical knowledge of pharmacology and human physiology
Bewerbungsschluß:
15.02.2021
Zusätzliche Information:
We offer:
Integration into a young, growing team of scientists, providing the space and foundation for the development and realization of own ideas and areas of interest
Modern, high-end research facilities
An exceptional network of collaboration partners with profound expertise in all areas of drug design and development, oncology, immunology and nuclear medicine (within the UNIL/LICR/EPFL as well as external (national and international))
Further information:
Please visit the group's website (https://www.chuv.ch/trs) or contact Prof. Dr. Margret Schottelius either directly (margret.schottelius@chuv.ch, Phone +41 21 545 1120) or through her secretary Ms. S. Gaillard (sandra.gaillard@chuv.ch, Phone +41 21 314 4347).
Bewerbungsadresse:
Application:
Please submit your application as one single PDF file (in English) to: Prof. Dr. Margret Schottelius (secretary Ms. S. Gaillard, sandra.gaillard@chuv.ch) The file must include:
Motivation letter (max 1 page) Curriculum Vitae
Master's degree certificate (if not yet completed, a statement from the main supervisor)
List of publications (if any), including a brief description of how you contributed. Copy of your academic grade transcripts (master's and bachelor's degrees)
One reference, preferably from supervisor of Master's Thesis.