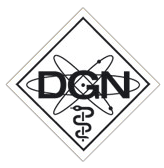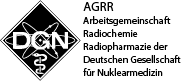 Stellenangebot Detailansicht

zurück zur Übersicht
Veröffentlicht am:
27.08.2019
Position:
a Postdoctoral Research Associate
Arbeitsort:
The University of Missouri
the Missouri University Research Reactor (MURR) and the Radiopharmaceutical Sciences Institute (RSI),
Missouri (Columbia)

Beschreibung:
Job Description
The University of Missouri invites applications for a Postdoctoral Research Associate at the Missouri University Research Reactor (MURR) and the Radiopharmaceutical Sciences Institute (RSI). The candidate will make important contributions in the area of radiopharmaceutical sciences in developing new cell targeting agents (i.e., small molecules, peptides, antibodies, and nanoparticles) that have been radiolabeled with cyclotron- or reactor-produced radionuclides. These new tracer molecules will serve as the basis to develop radiolabeled cancer specific molecular imaging or therapeutic agents. The initial appointment will be for one year, with the possibility of renewal based on performance and availability of funding.
The MURR and RSI offer fully-equipped radiochemistry laboratories that have been dedicated to pre-clinical development of new radiopharmaceuticals for diagnosis and therapy. In addition, these institutions also include a host of engineers, chemists, biochemists, and health physics personnel to support and assist the successful candidate in their laboratory investigations.
The University of Missouri is committed to postdoctoral education and provides professional development opportunities for postdoctoral scholars across all disciplines. The Graduate School and the MU Postdoctoral Association provide regular professional development sessions, and postdocs can also further their academic career preparation through the University of Missouri's membership to the Center for the Integration of Research, Teaching, and Learning (CIRTL).
Qualifizierung:
Qualifications
The successful applicant will have a Ph.D. in chemistry, biochemistry, or a related field, and significant experience in radiopharmaceutical development that includes basic radiochemistry and in vitro and in vivo laboratory investigations. Candidates should possess excellent analytical and English communication skills, and the ability to work both independently and in an interdisciplinary setting are essential.
Bewerbungsschluß:
k.A.
Zusätzliche Information:
Benefit Eligibility
This position is eligible for University benefits. The University offers a comprehensive benefits package, including medical, dental and vision plans, retirement, and educational fee discounts. For additional information on University benefits, please visit the Faculty & Staff Benefits website at http://www.umsystem.edu/totalrewards/benefits
Diversity Commitment
The University of Missouri is fully committed to achieving the goal of a diverse and inclusive academic community of faculty, staff and students. We seek individuals who are committed to this goal and our core campus values of respect, responsibility, discovery and excellence.
Equal Employment Opportunity
Equal Opportunity is and shall be provided for all employees and applicants for employment on the basis of their demonstrated ability and competence without unlawful discrimination on the basis of their race, color, national origin, ancestry, religion, sex, pregnancy, sexual orientation, gender identity, gender expression, age, disability, protected veteran status, or any other status protected by applicable state or federal law. This policy shall not be interpreted in such a manner as to violate the legal rights of religious organizations or the recruiting rights of military organizations associated with the Armed Forces or the Department of Homeland Security of the United States of America. For more information, call the Vice Chancellor of Human Resource Services/Affirmative Action officer at 573-882-4256.
To request ADA accommodations, please call the Disability Inclusion and ADA Compliance Manager at 573-884-7278.
Bewerbungsadresse:
Application Materials
Candidates should attach a curriculum vitae, a description of their research interests, and three letters of reference
For more information, browse https://hrs.missouri.edu/find-a-job/academic/. Select "Job opportunities for prospective employees"; then enter job opening ID: 30594 in the search window/field.