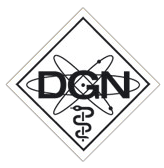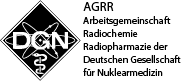 Stellenangebot Detailansicht

zurück zur Übersicht
Veröffentlicht am:
14.11.2017
Position:
Senior Development Scientist Radiopharmaceuticals (m/f)
Arbeitsort:
Piramal Imaging
Berlin (Germany)

Beschreibung:
Main Tasks & Responsibilities:

• Manage chemical development of PET radiopharmaceuticals from Ph I-III clinical trials towards approval
• Manage setup of supply sites of contract manufacturers
• Supervise establishment and optimization of manufacturing and analytical methods
• Ensure documentation in accordance with cGMP
• Prepare INDs/IMPDs
• Lead interaction with vendors, collaboration partners and contract laboratories


Qualifizierung:
Skills:

• Strong leadership skills in an interdisciplinary environment
• Broad knowledge in synthetic organic and radiopharmaceutical chemistry and analytical method development (e.g. HPLC)
• Ability to work effectively in a team environment
• Attention to detail and quality orientation
• Flexibility and mobility (15-25% traveling)
• Open-minded and motivating attitude
• Computer skills, in particular Word and Excel
• Fluency in English

Experience:

• University degree (PhD) in Chemistry, Pharmacy
• Several years of experience in PET radiopharmaceutical research/development
• Experience in managing collaborations and vendors

Bewerbungsschluß:
k.A.
Zusätzliche Information:
Piramal Imaging GmbH (PI) belongs to the global Piramal Healthcare Group and is located in Berlin, Germany. Our vision is to build our position as an innovator and leading player in the Molecular Imaging field and to be perceived as a competent specialist and reliable partner in R&D, Product Supply and Marketing of PET tracers. We aim to create value for patients & physicians by improving early detection and characterization of chronic and life threatening diseases leading to better therapeutic outcomes and improved quality of life.
Bewerbungsadresse:
If you want to become part of an entrepreneurial team, if you are prepared to assume a wide range of responsibilities and if your background and personal experience fits this profile, please send us your complete application (Cover letter detailing your interest in this position including your past relevant research and work experience, CV, publication list) as a single pdf document to:

Dr. Mathias Berndt mathias.berndt@piramal.com

We are looking forward to receiving your application!